This was a personal research project, which involved undertaking different types of research to collect the information. The data was then transformed into a visual self-portrait, presented in the form of a coordinated set of personal Information Graphics.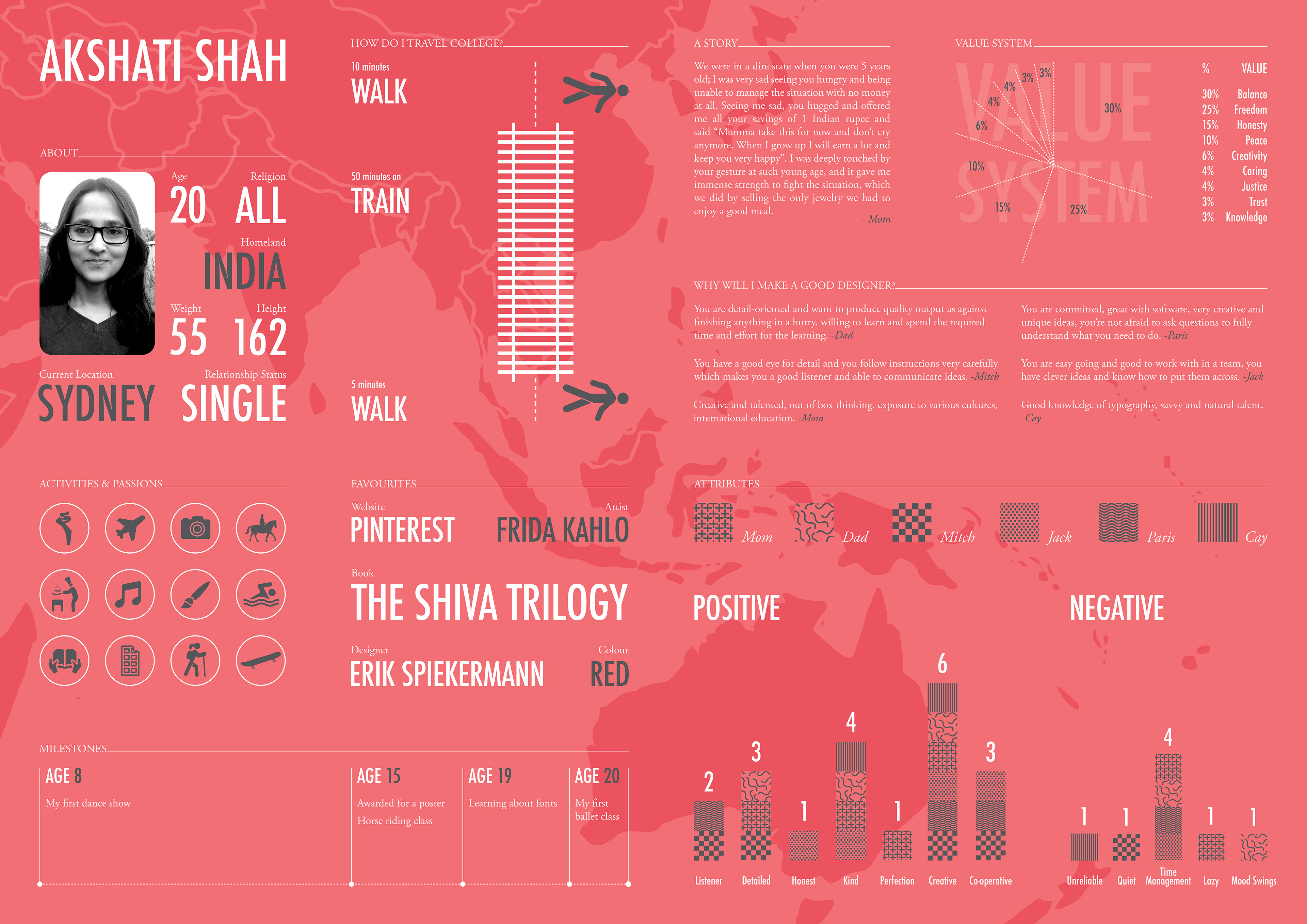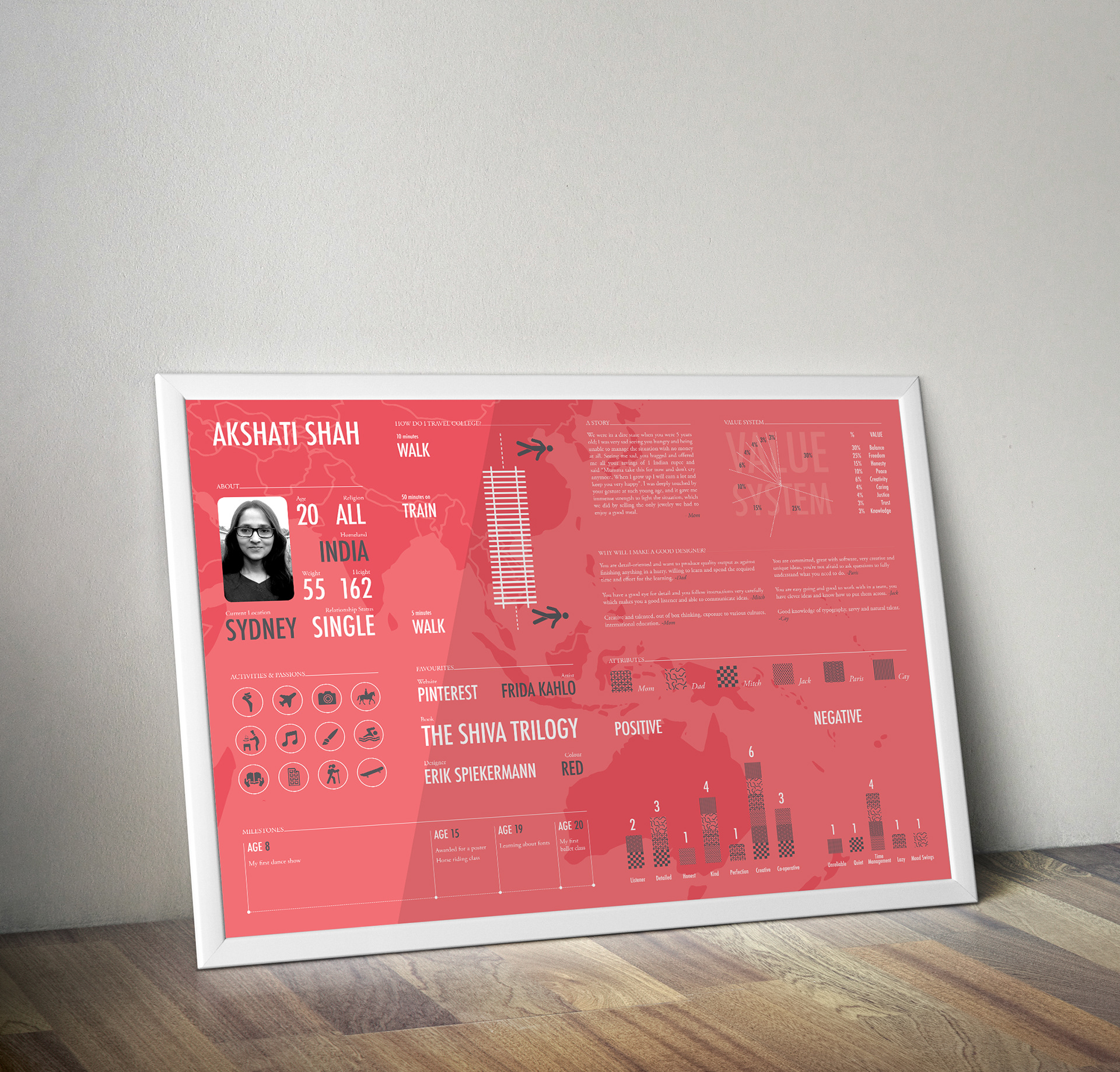 C O N C E P T  &  V I S U A L  F O U N D A T I O N
The inspiration behind this design is Nicolas Felton. His work is simple, makes navigating complex data easy, meticulous documentation, uses restrained colour palette, has intelligent use of space and beautiful graphic elements. And these were the exact qualities I wanted to present in my work. I chose red, grey and white colour scheme, and used a grid system to organise the complex data.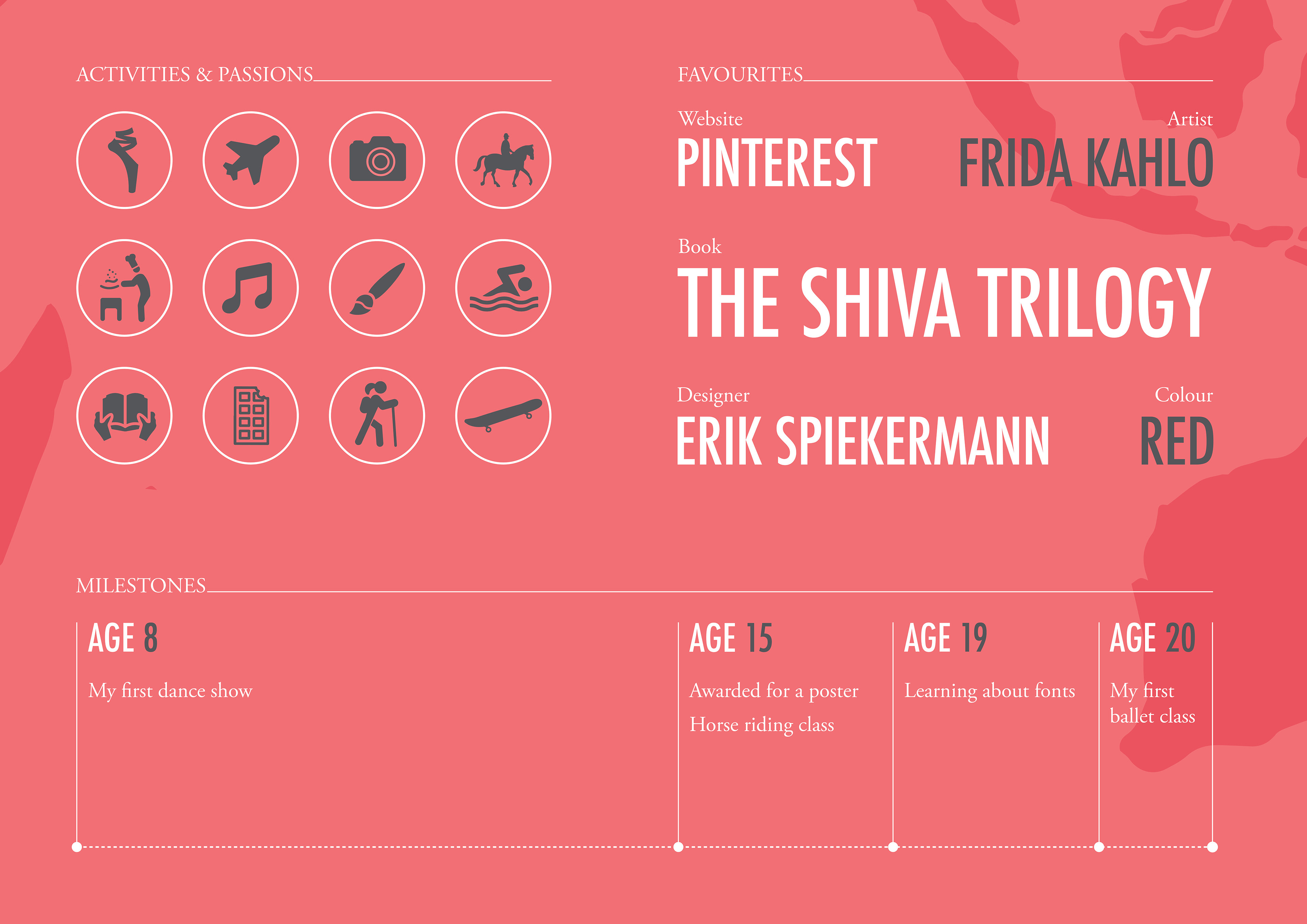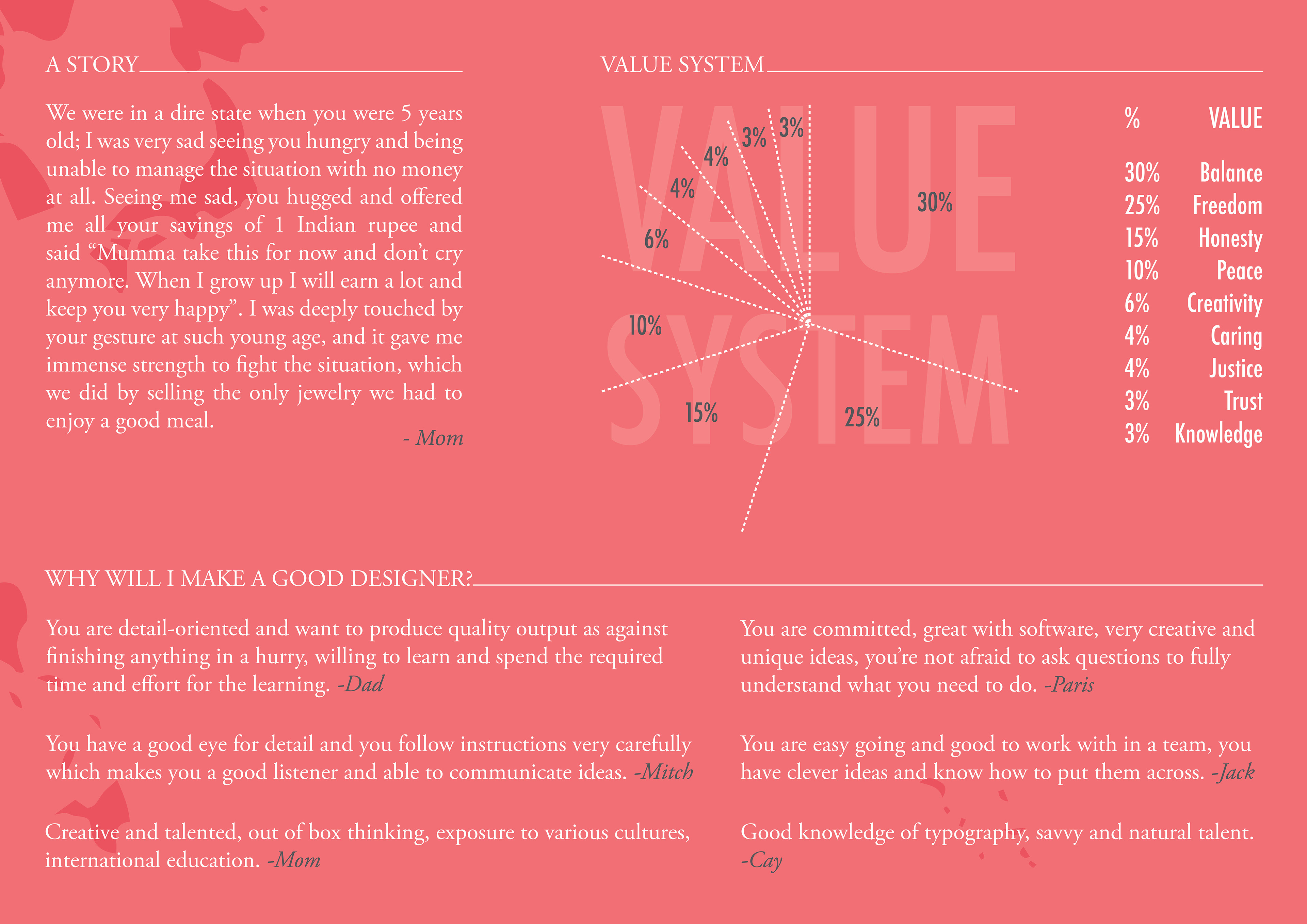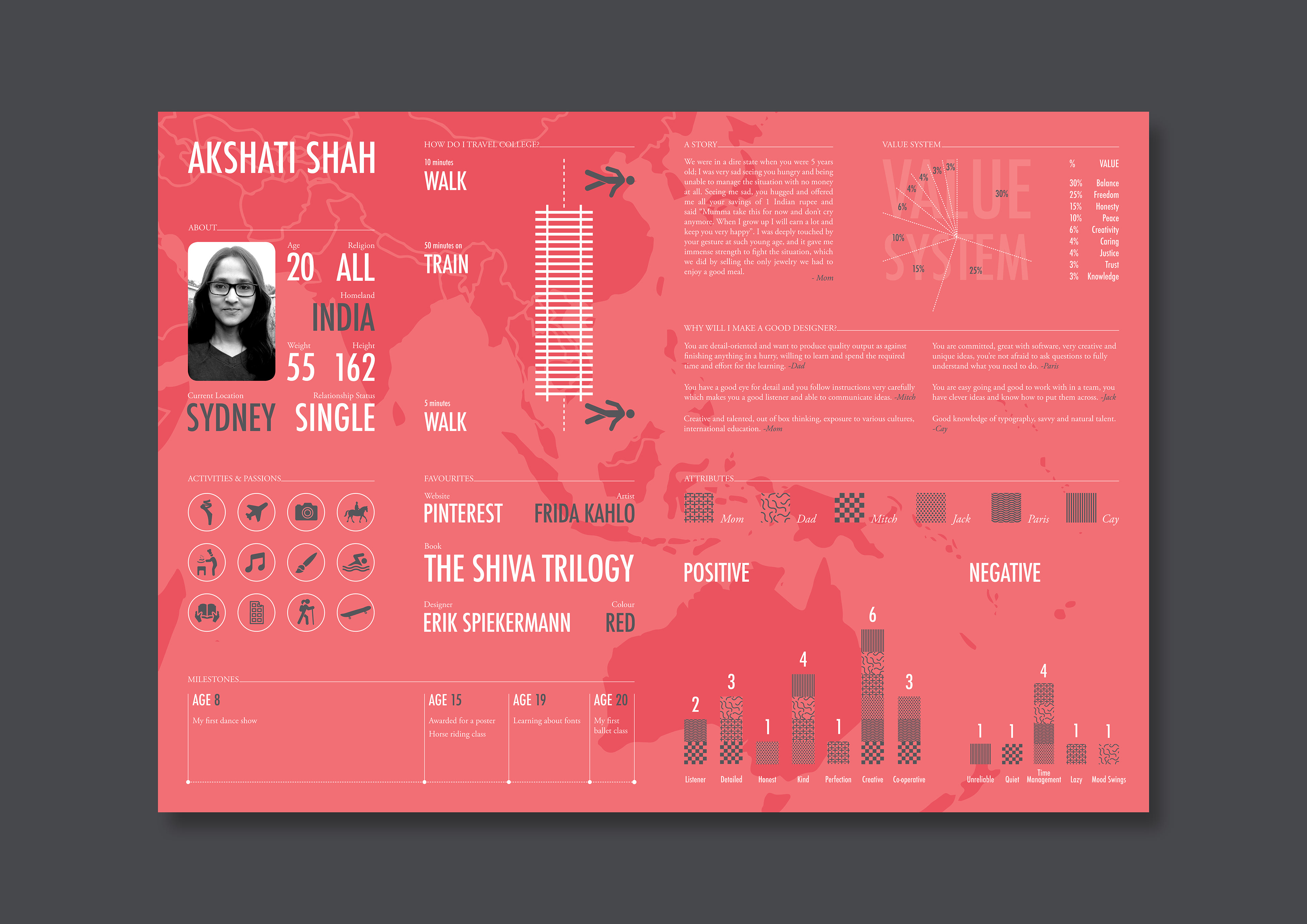 Created in 2013. Modified in 2015.