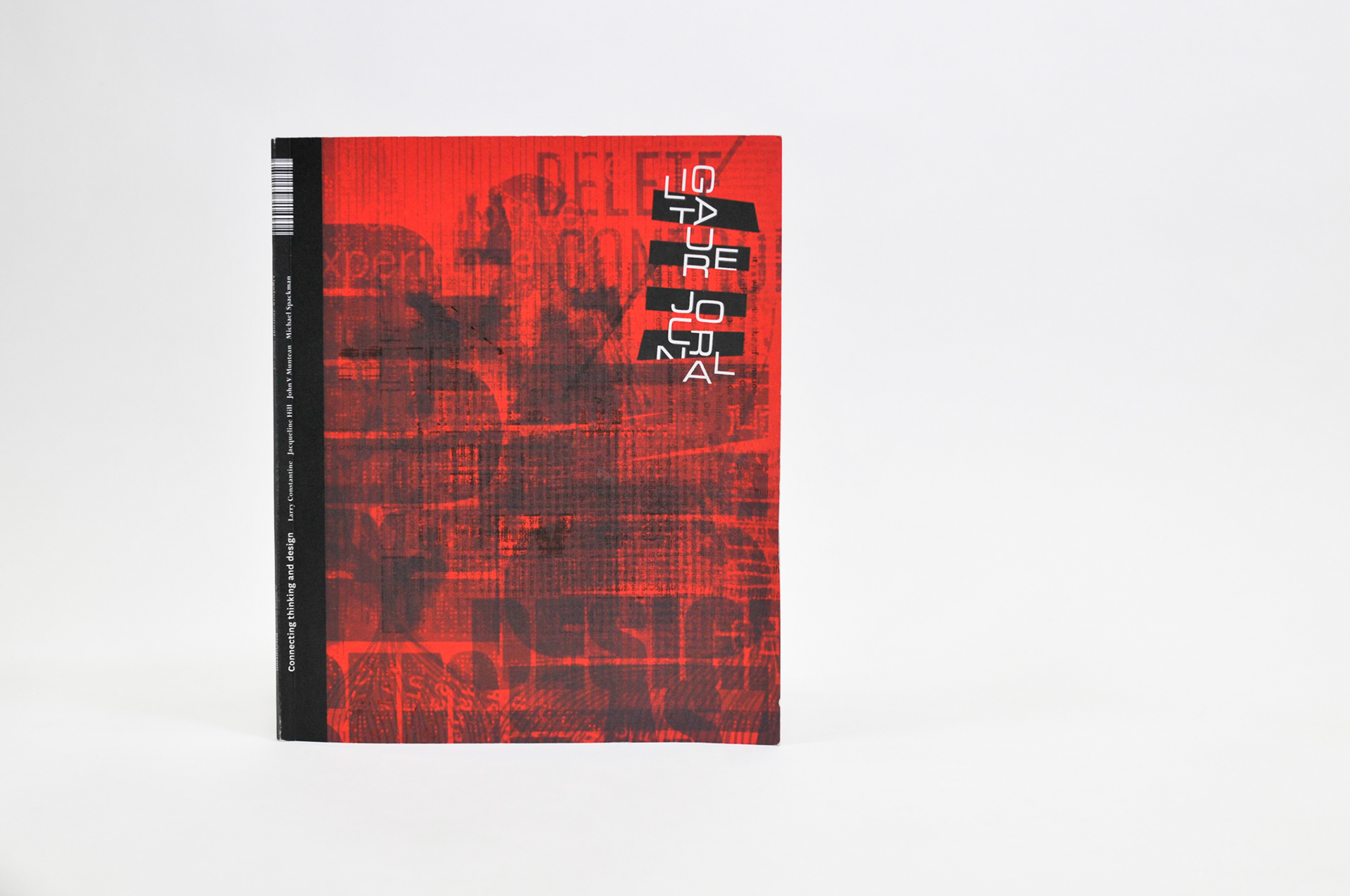 In the fourth issue of Ligature Journal, we look at
Disruption in Design
.
Disruption by design isn't a neutral act – it can be a powerful tool for good or bad; a buzz-word, a meaningless cliché; a way of challenging design thinking, or a means to camouflage sloppy thinking. Disruption is taught in design faculties in tertiary institutions around the world; it is the topic of TED talks, books and elevator pitches. It is as easy to dismiss as it is to embrace a superficial understanding of what disruption is, and what it can mean to design and designers.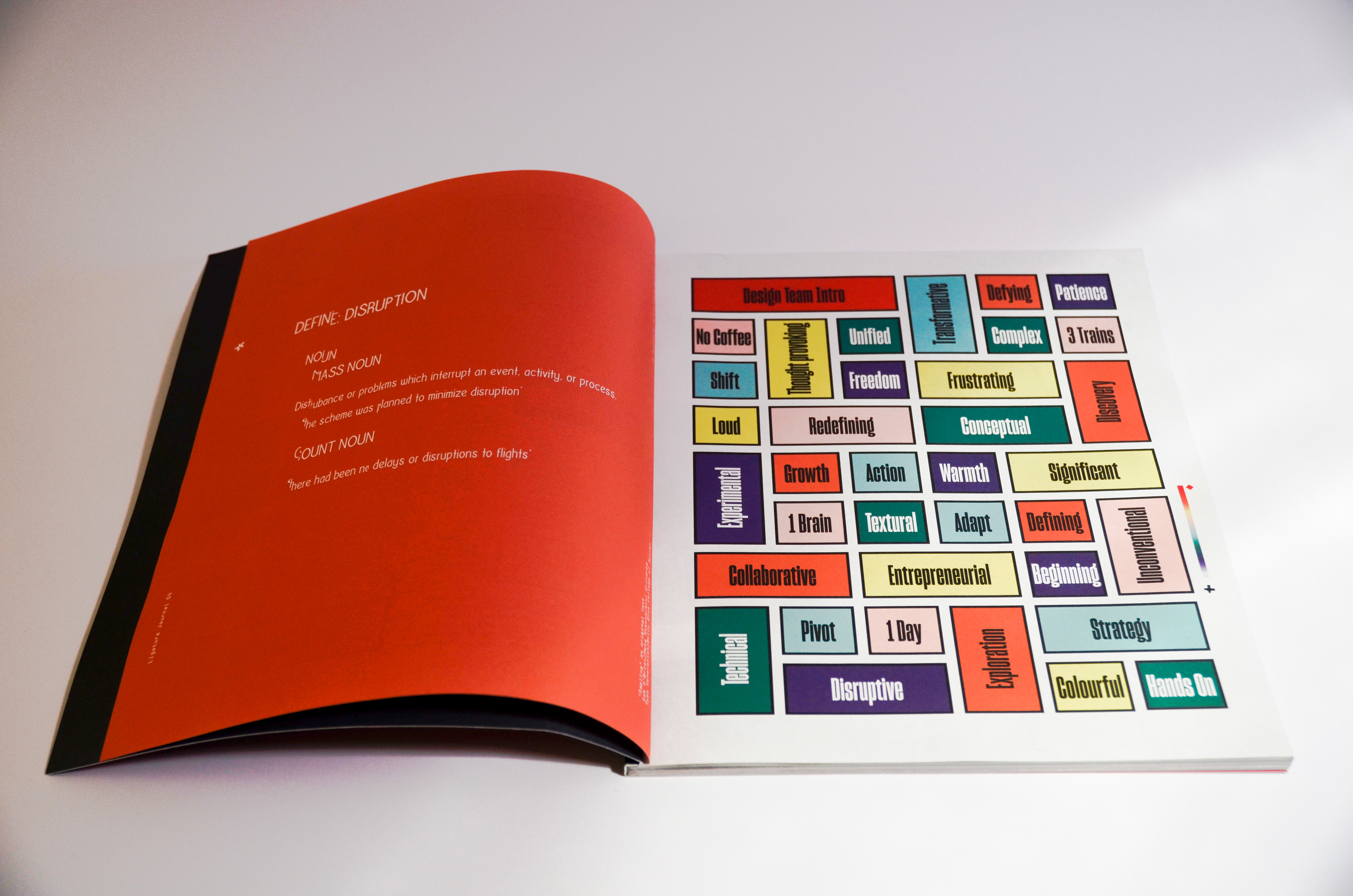 Lorenzo Bocchi, Larry Constantine, Jacqueline Hill, Annika Keogh, David Meier, John Muntean, Michael Spackman, Neil Barnett, Andrew Barnum, Lissa Barnum, Jane Connory, Tim Jetis, Karen Kwok, Stefan Lie, Annette Lodge, Russell & Carolyn McFarland, Michael O'Brien, Graham Rendoth, Wayne Thompson, Mick Thorp, James de Vries.
Precision Offset from Spicers Paper 
Print managed by SEED Print Group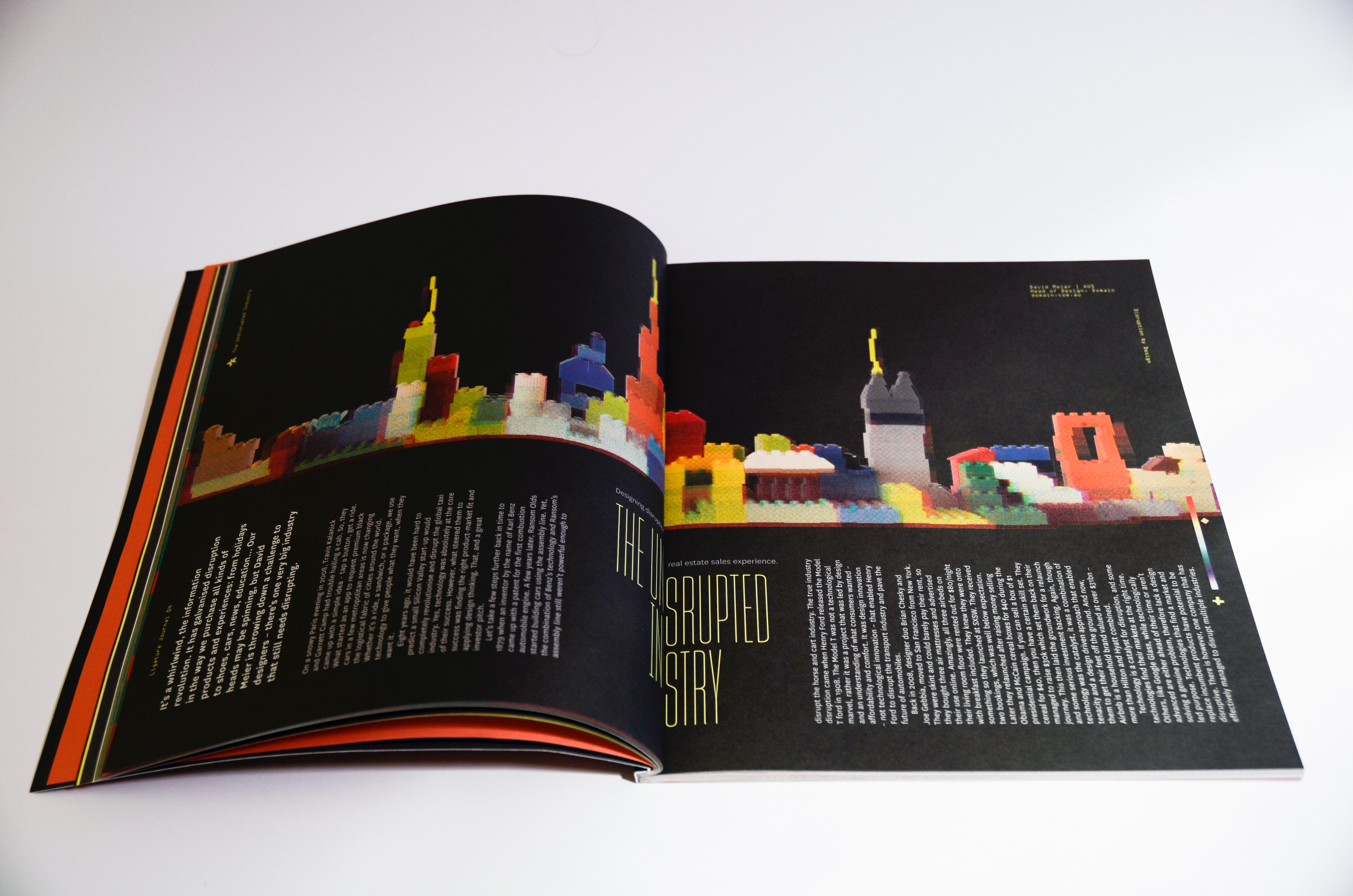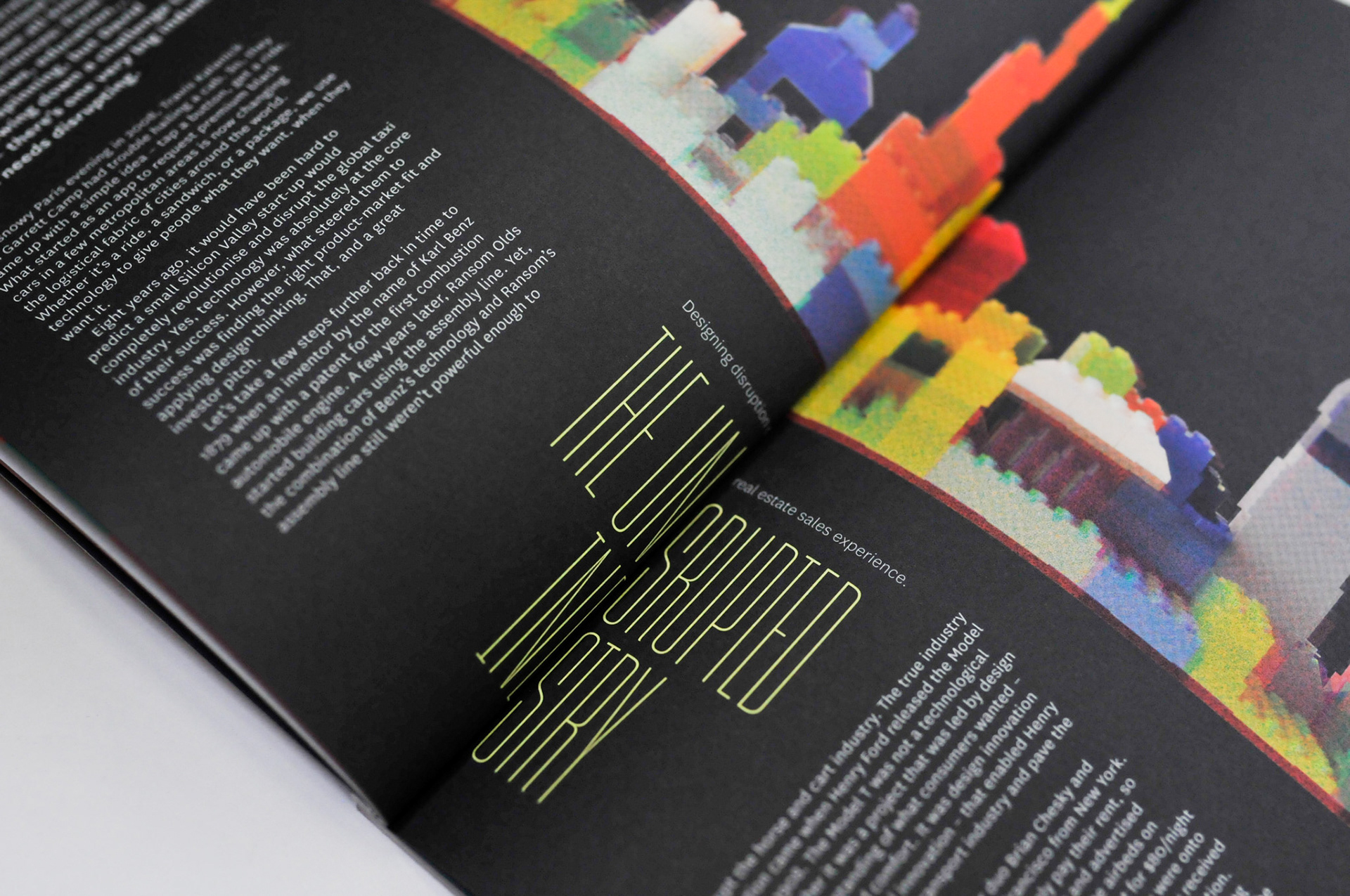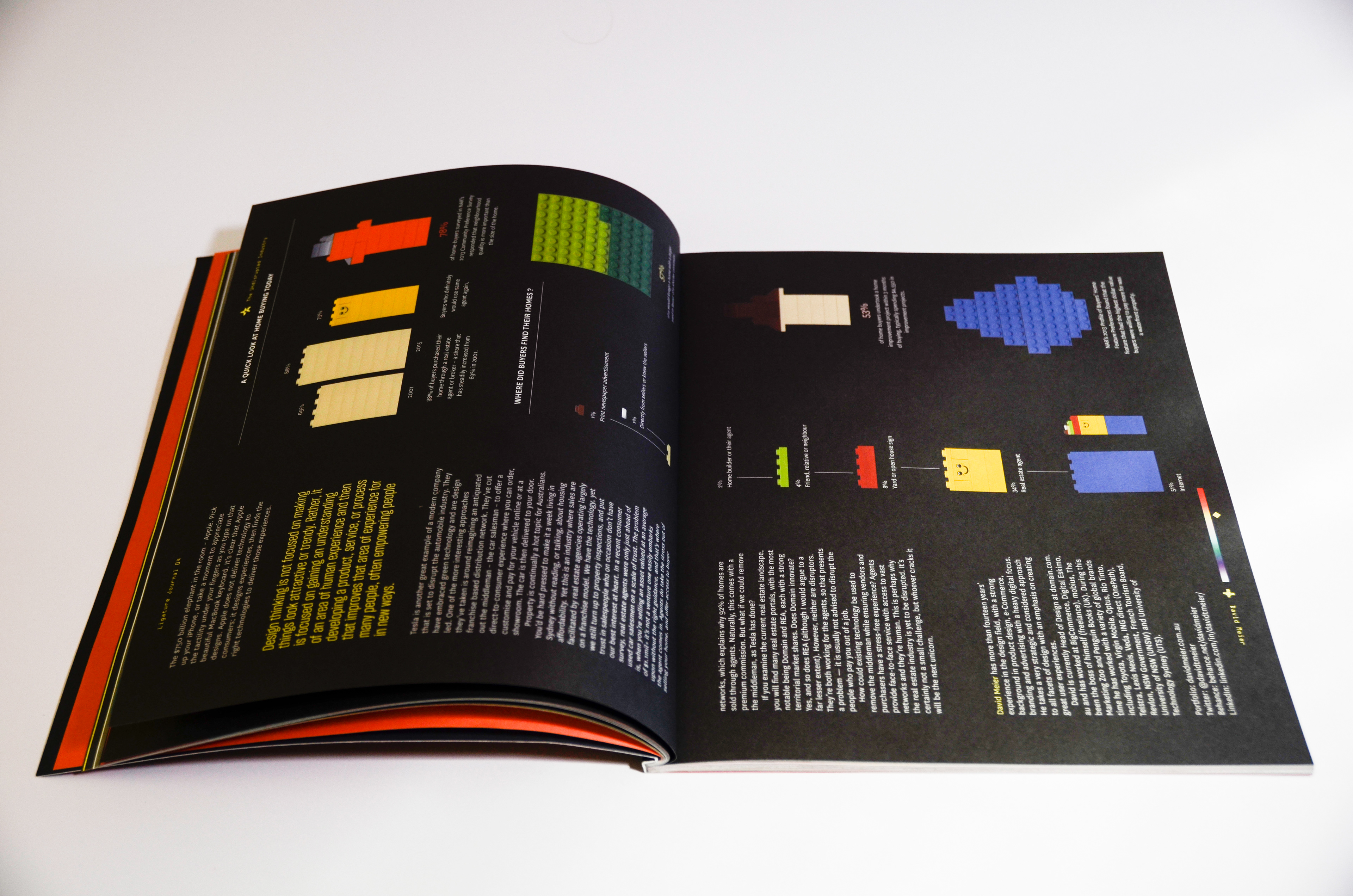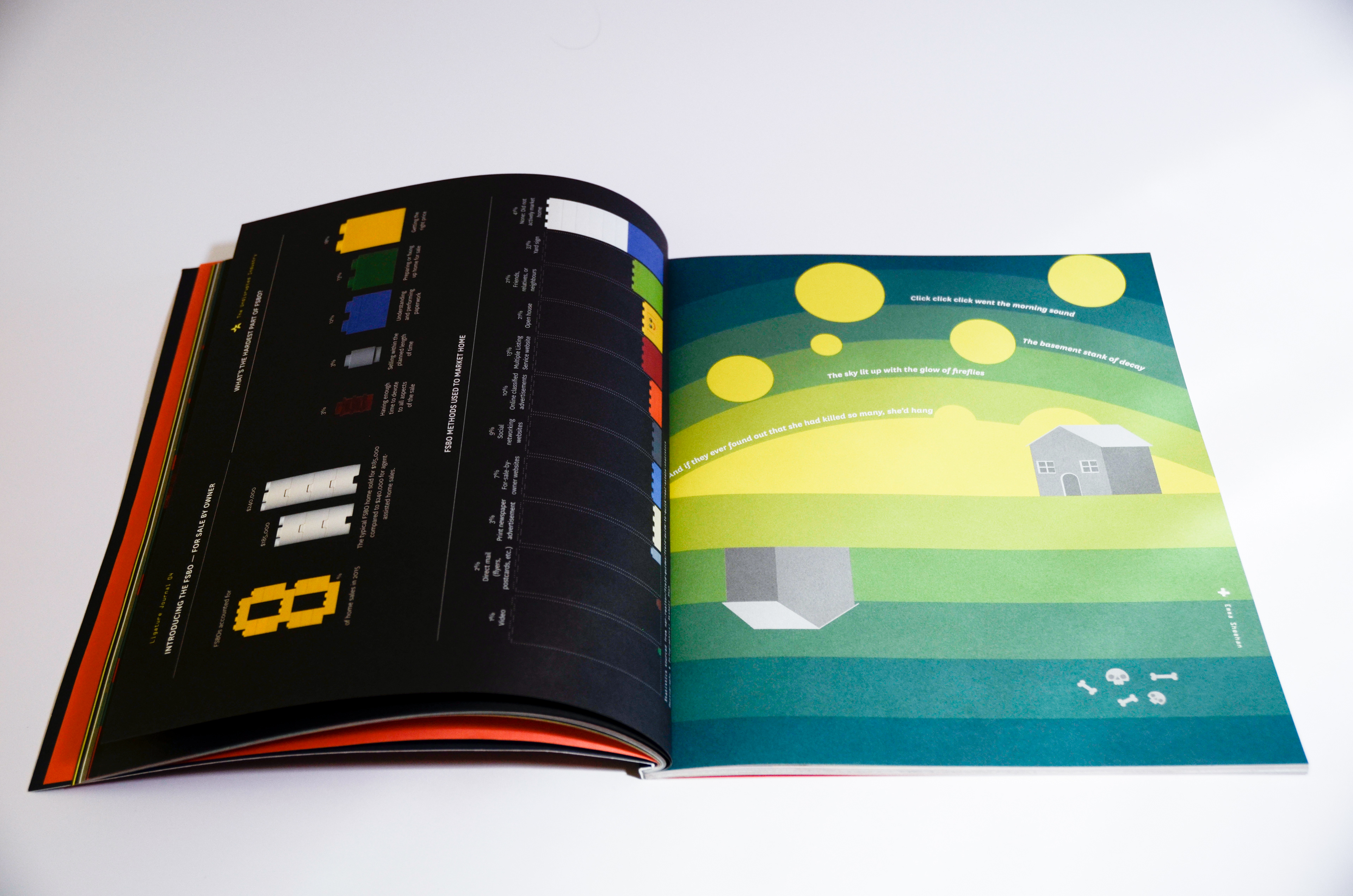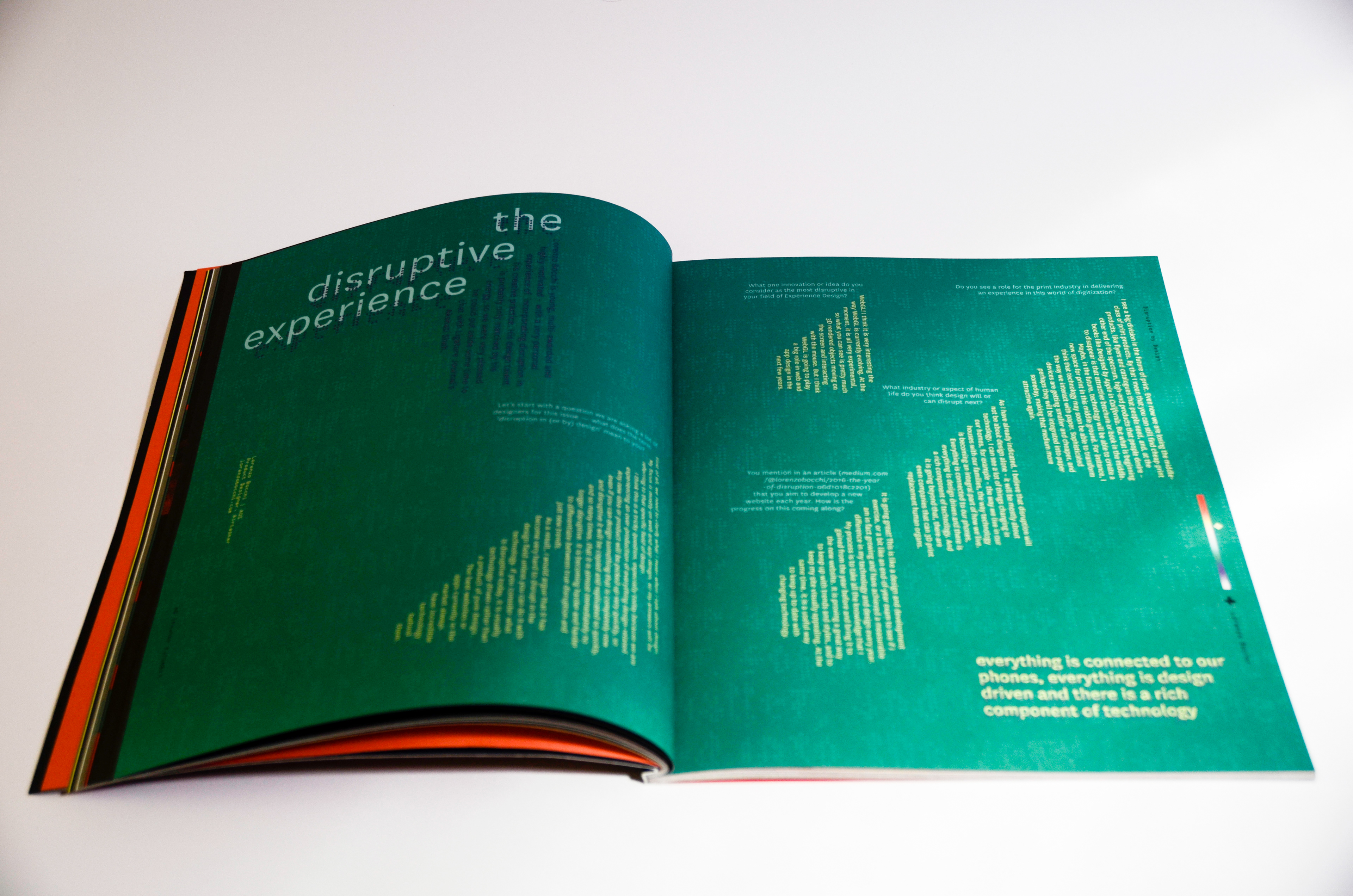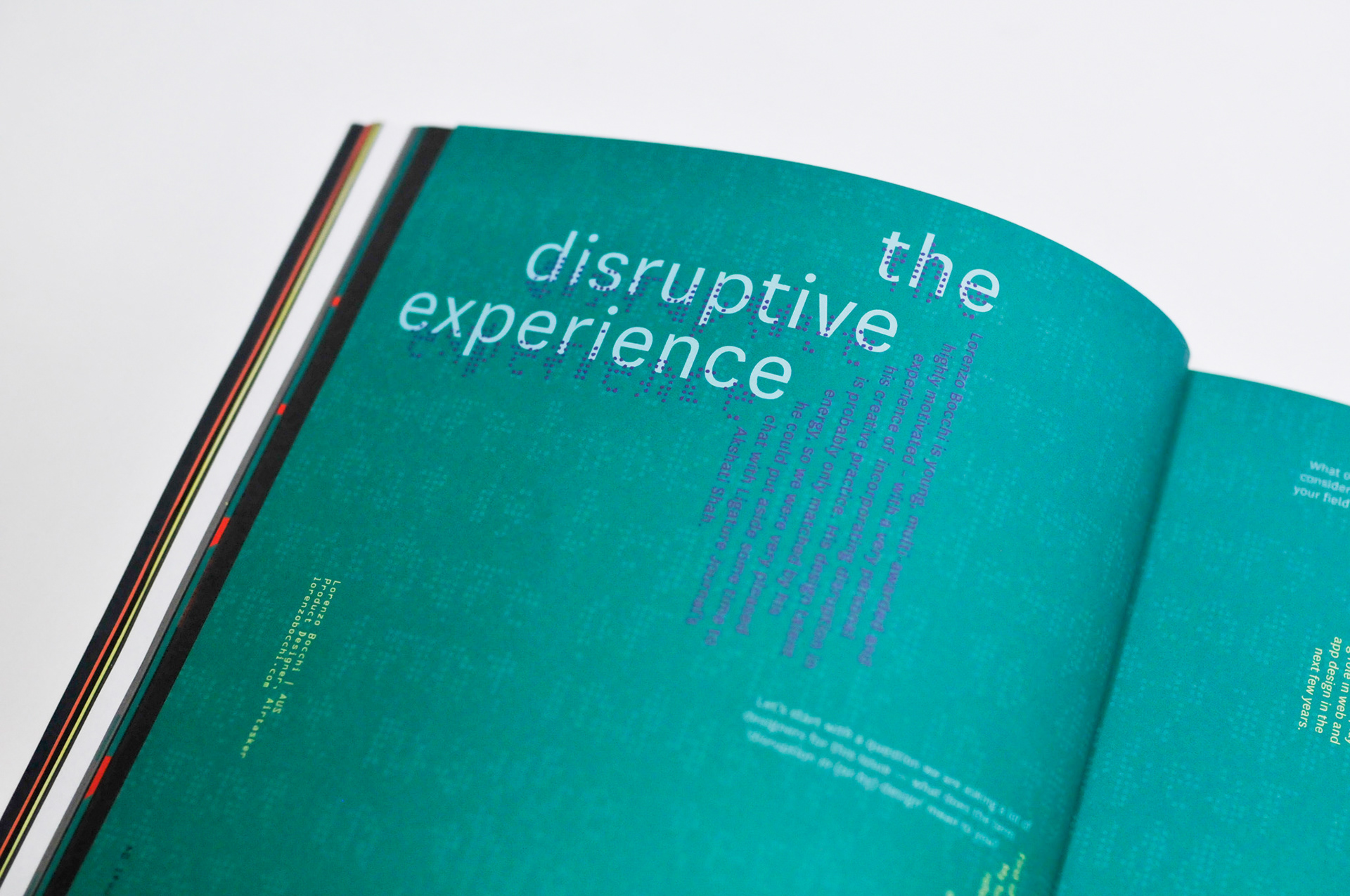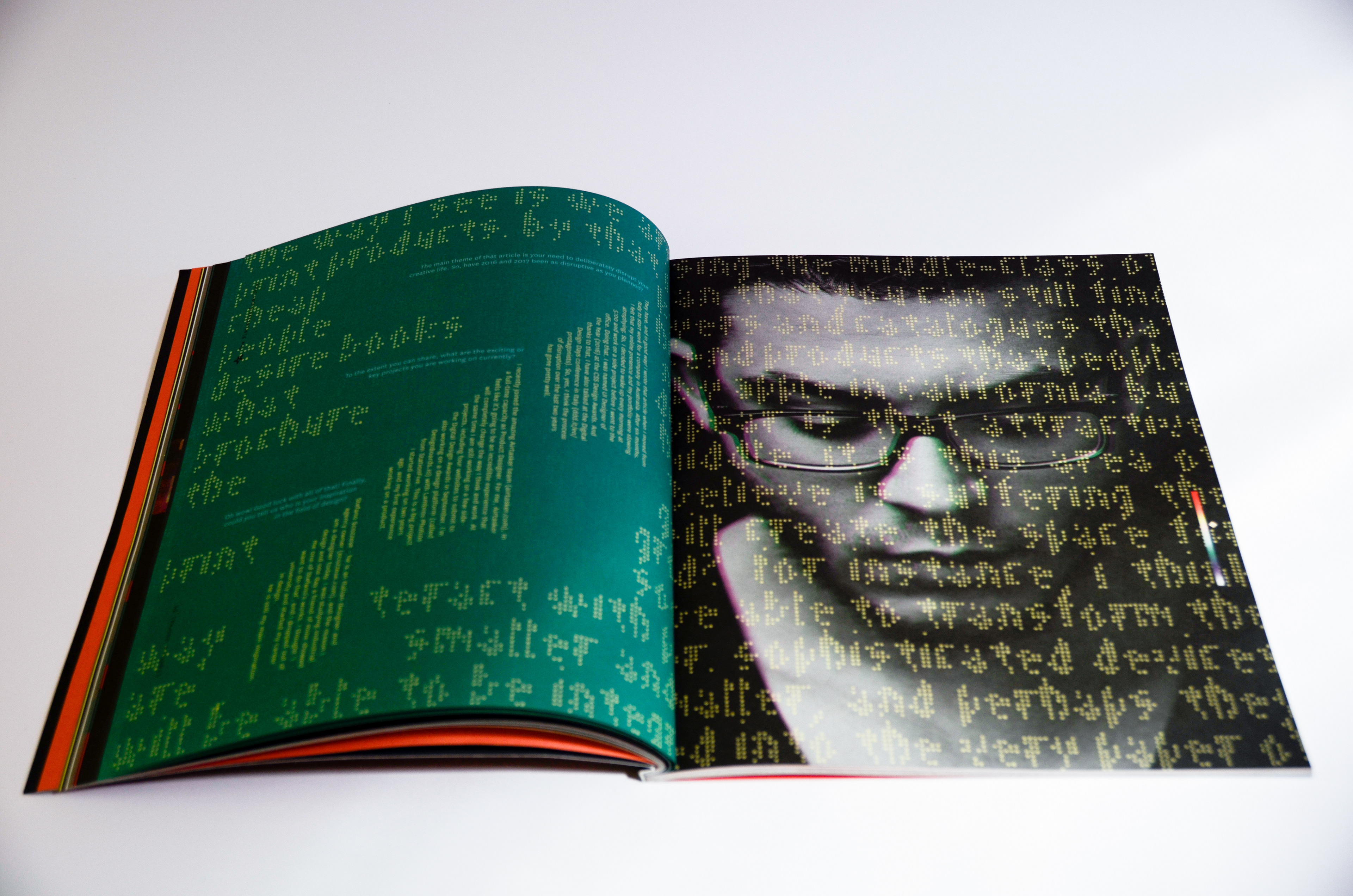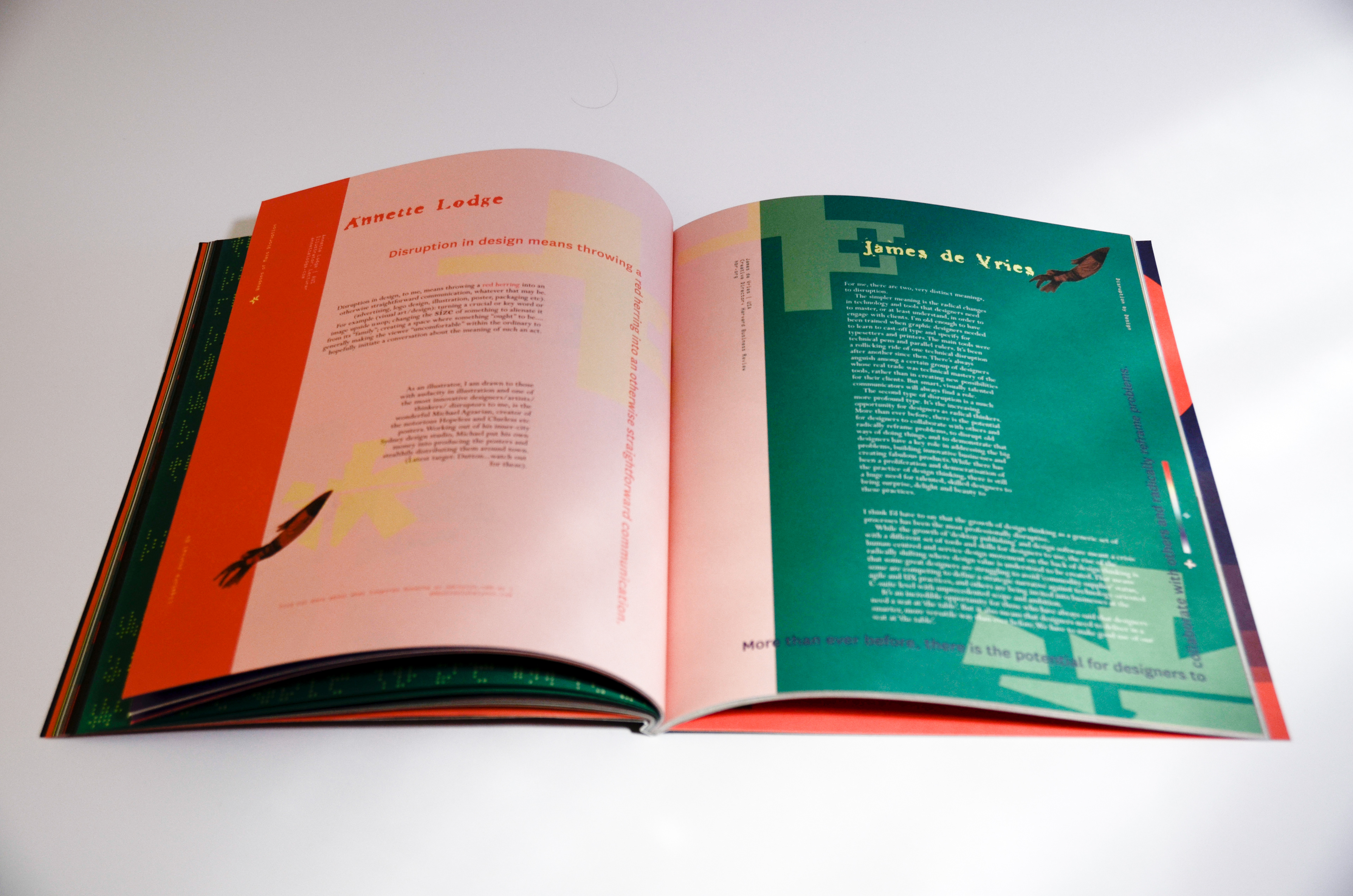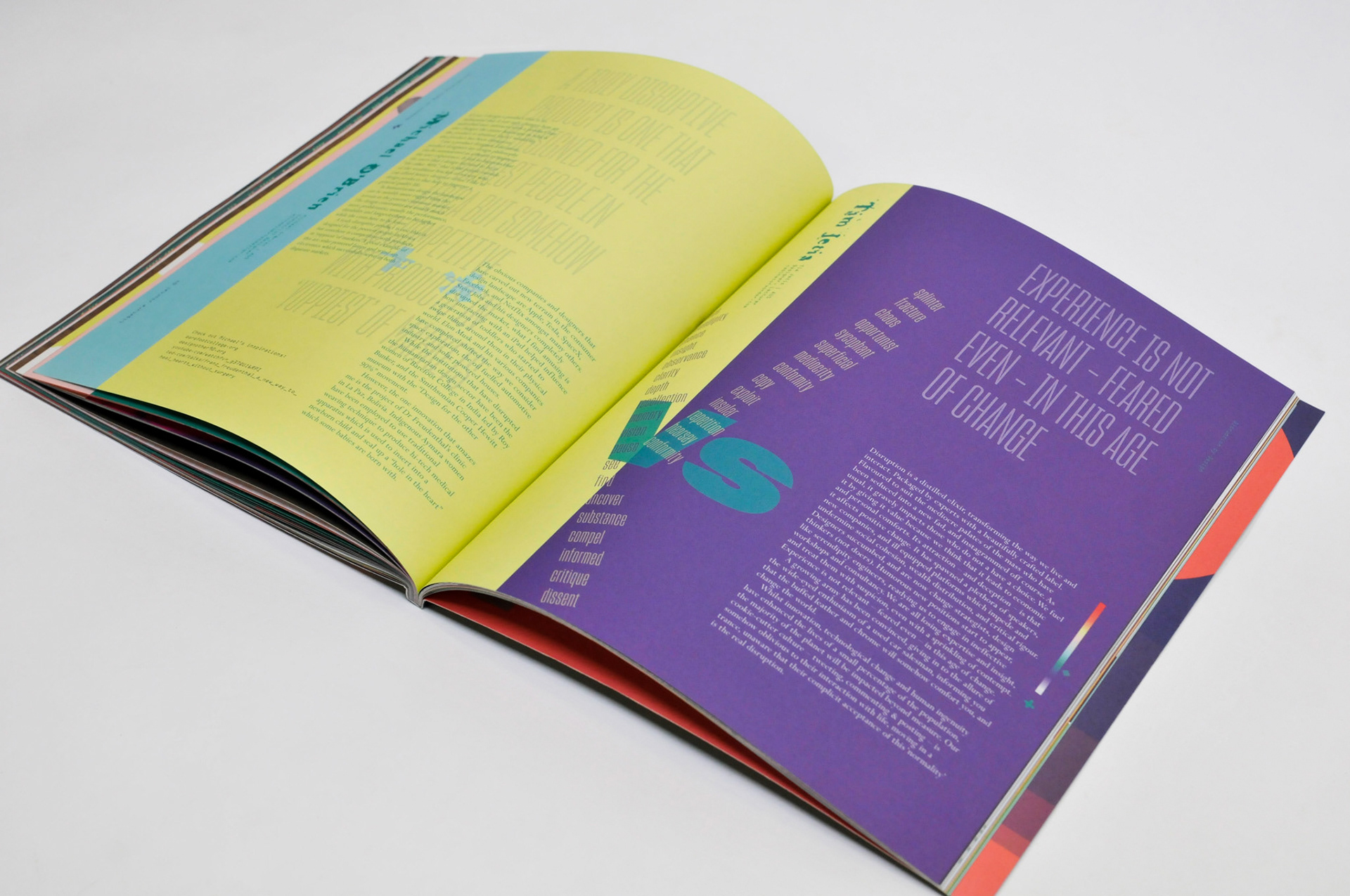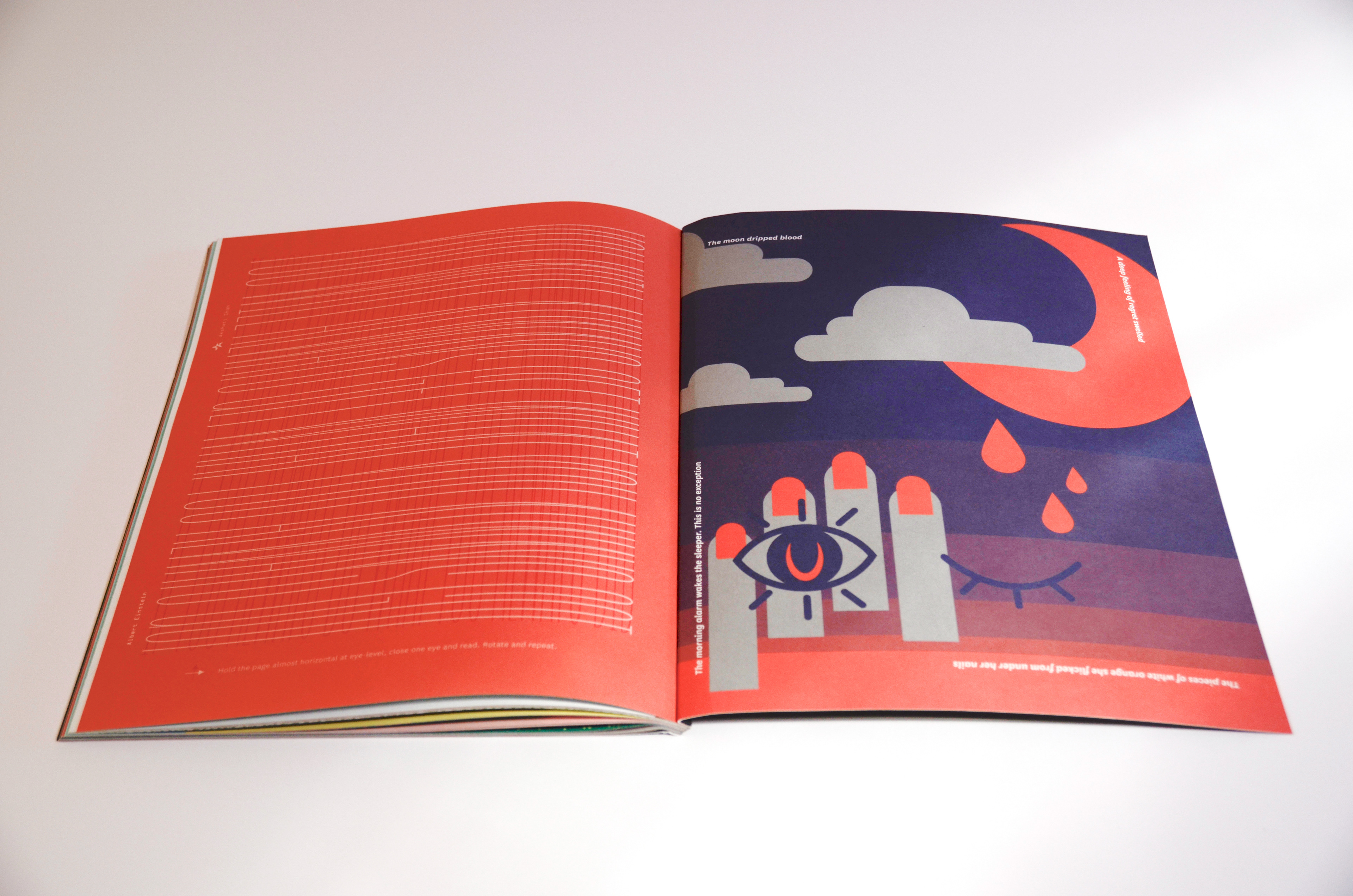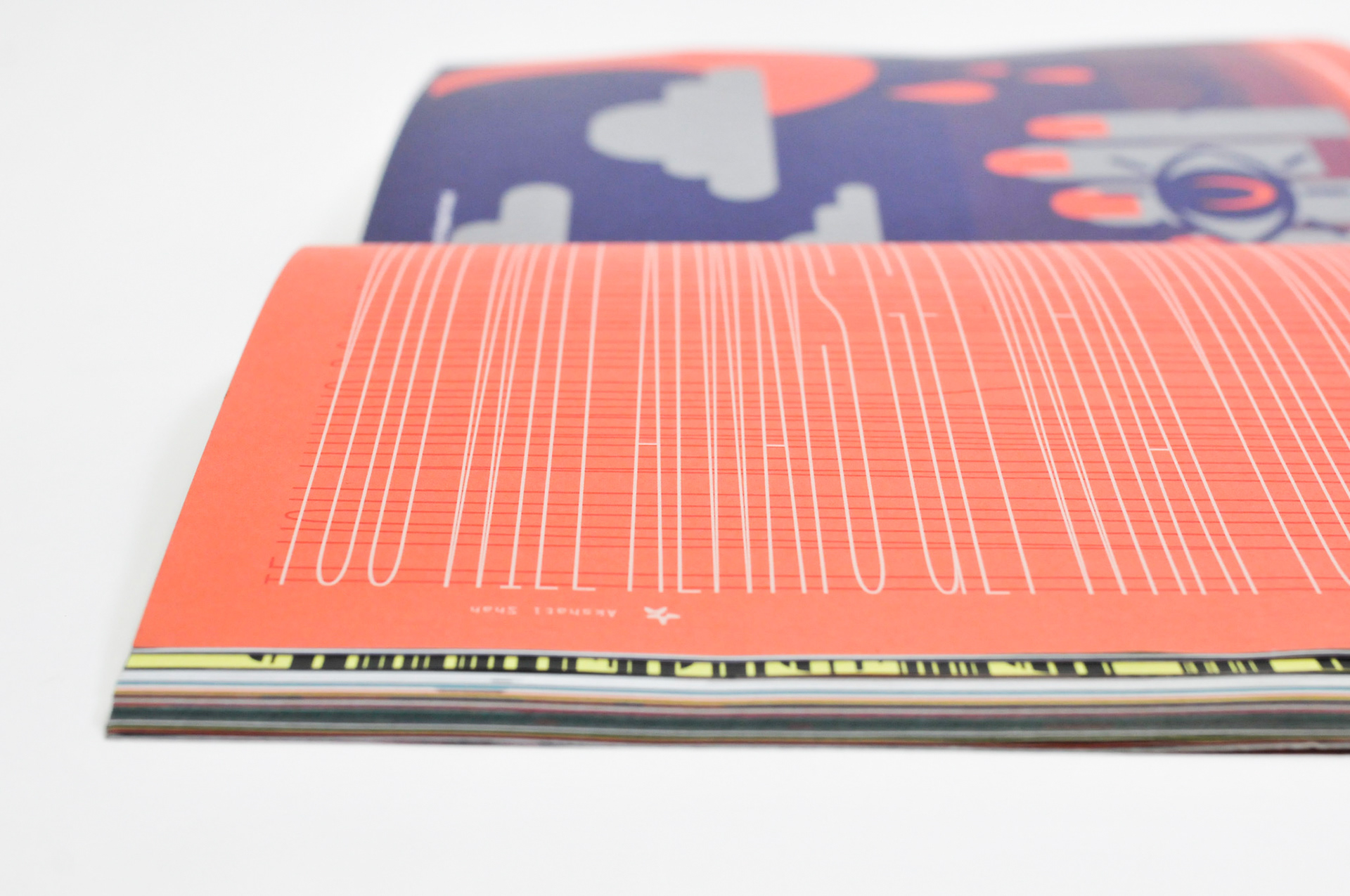 Additional spreads/pages.