The brief was to present a series of images for a 'Subversive Art' exhibition that examines or explains, in a subversive context, your personal response to key issues in contemporary life.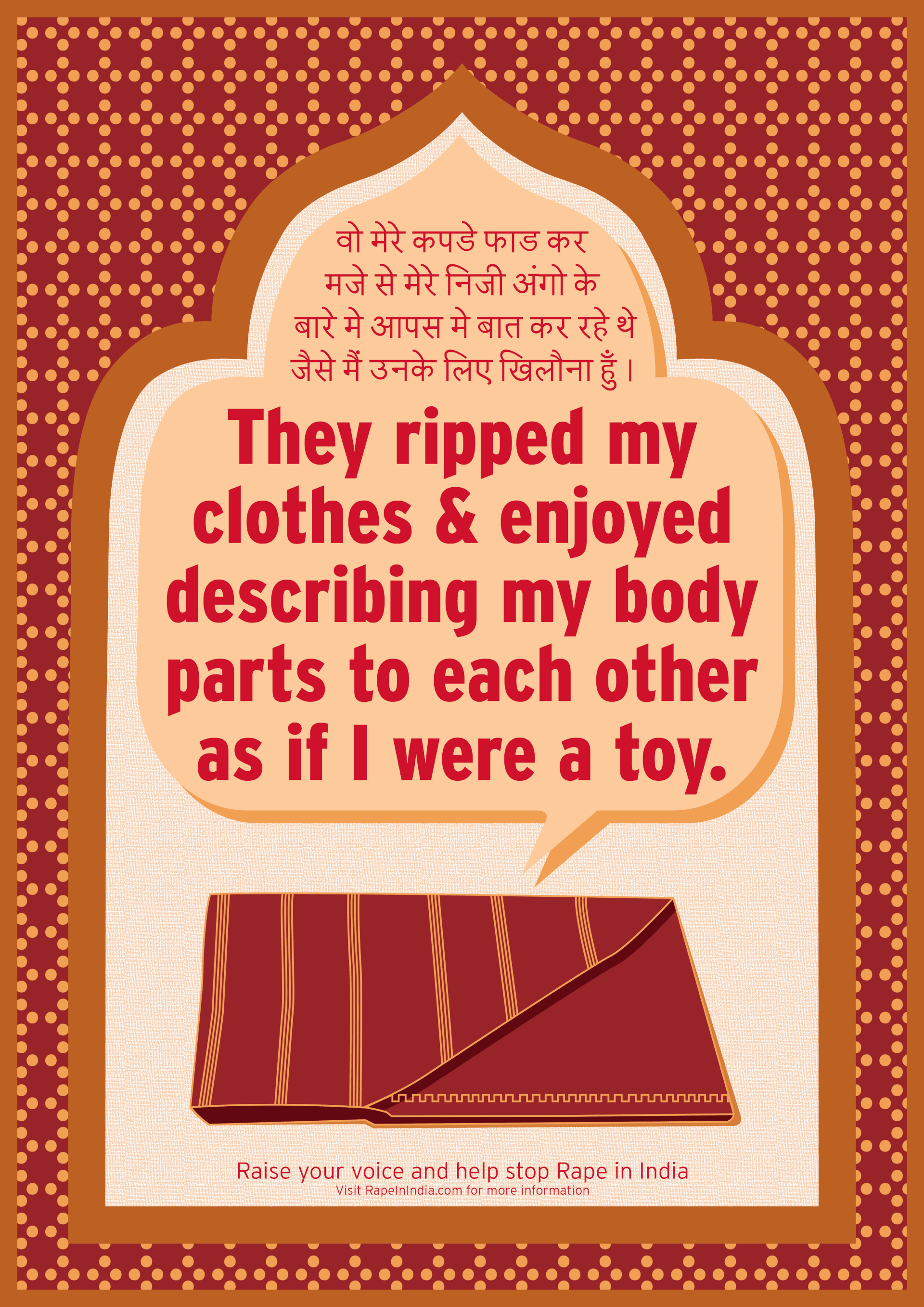 The concept behind the series of poster campaign is to express the extreme disgust and anger against the brutal crime of RAPE. This is shown through the everyday objects worn by women in India such as bangle, sari and footwear screaming to stop this brutal violence.
The idea is that the rapists will be reminded of the messages when they see these everyday objects. In India especially, where many rape victims are blamed instead of the culprits by the society, these posters will hopefully effect some change in their thinking or perspective and take severe actions to stop this crime.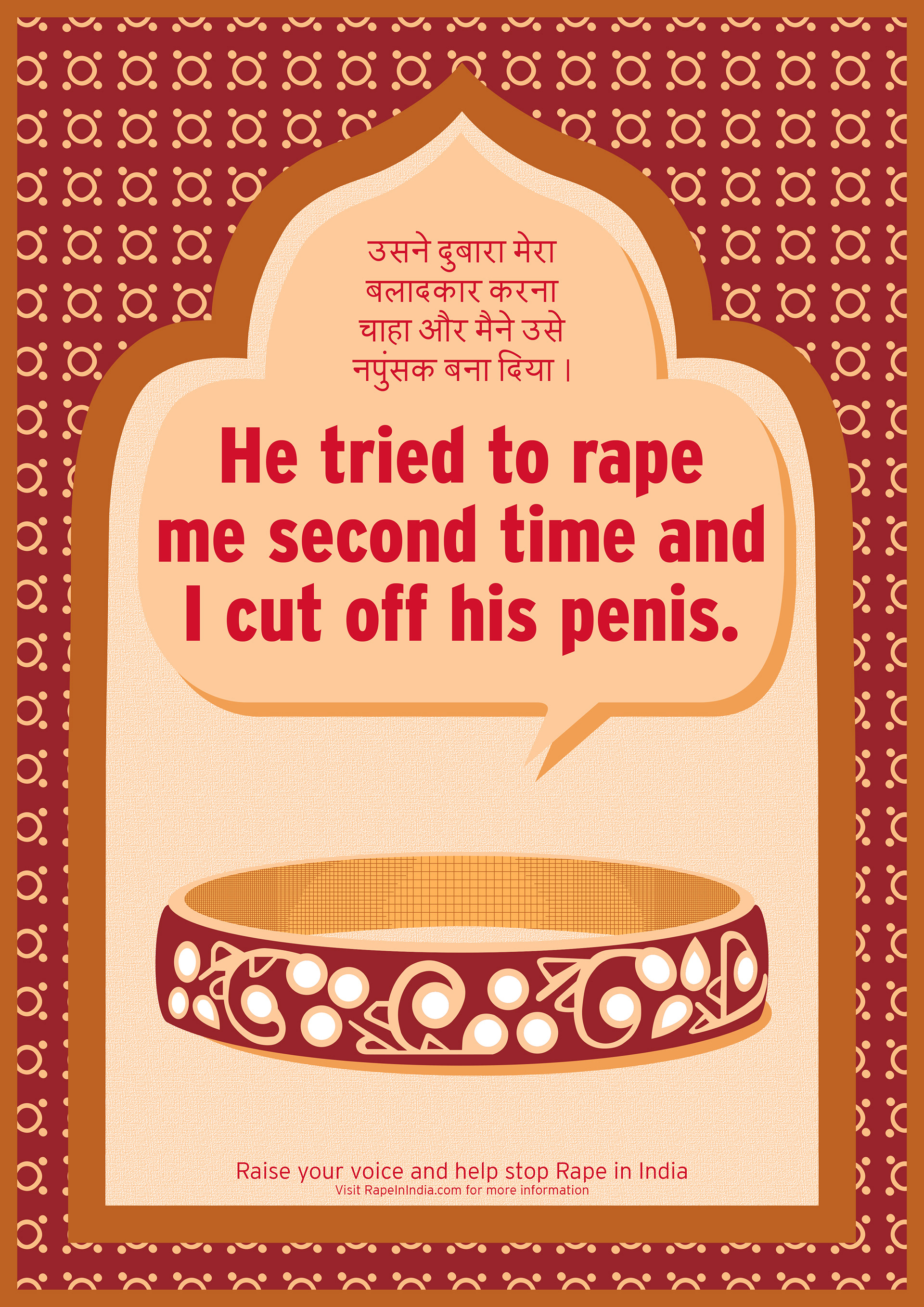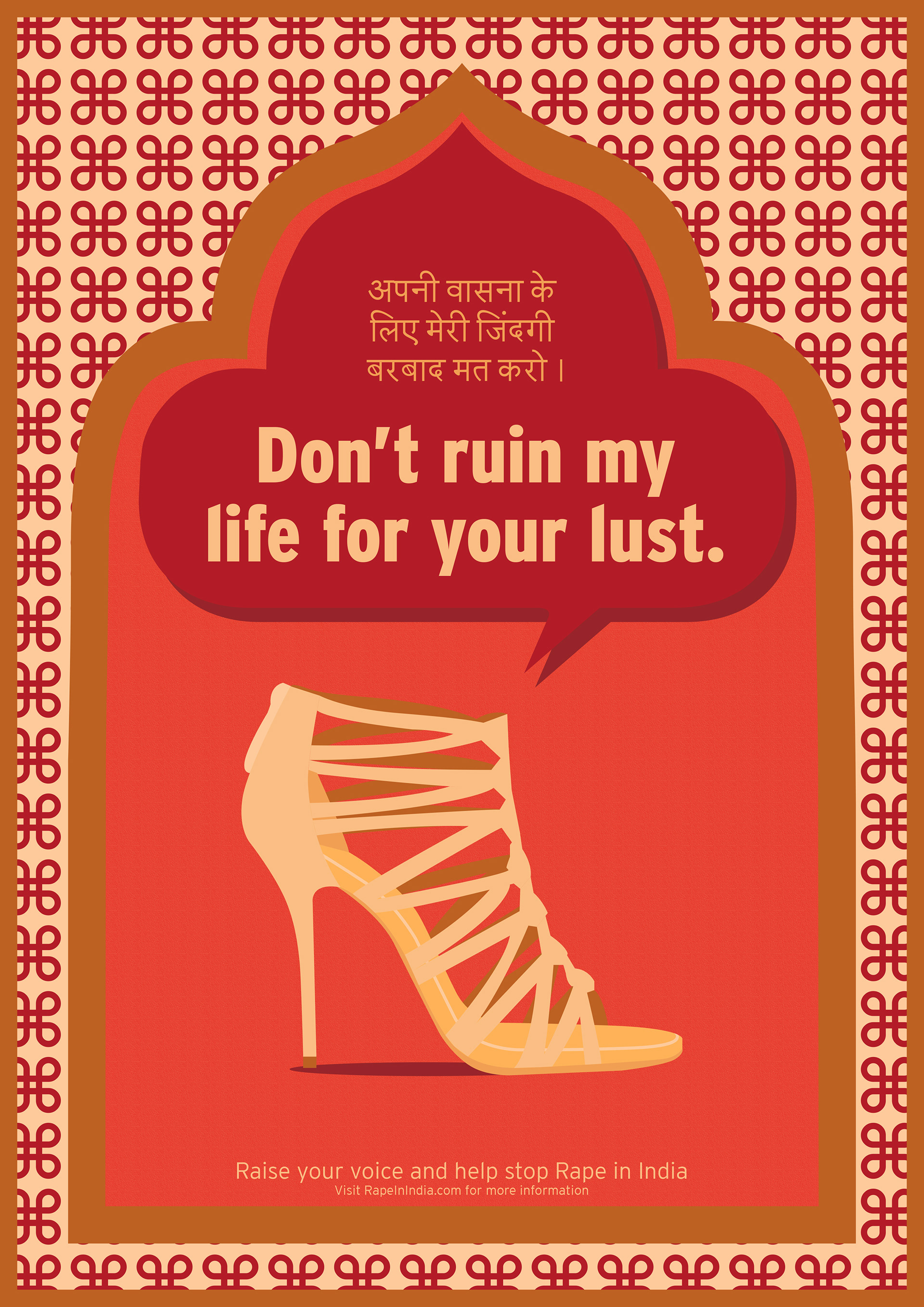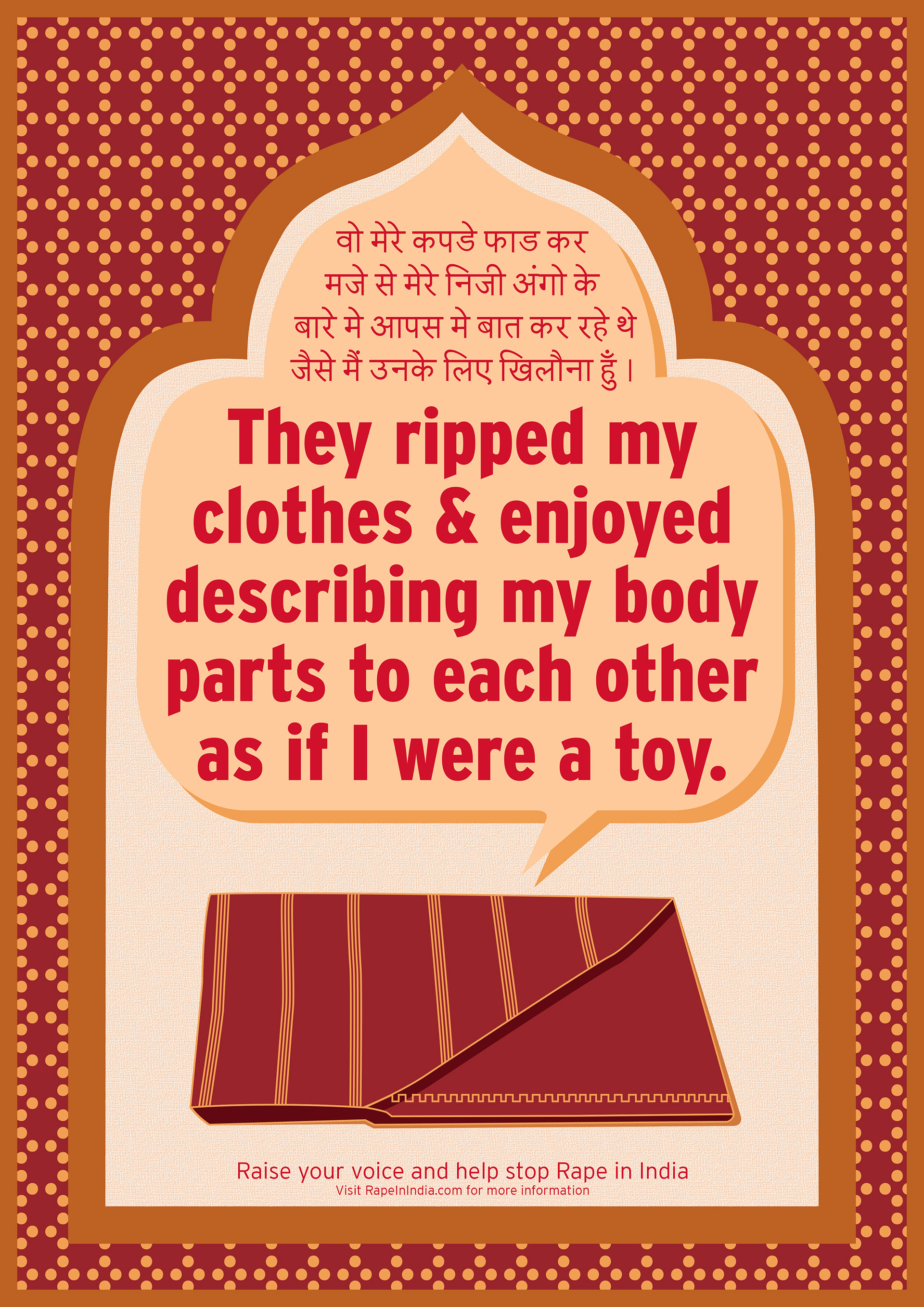 V I S U A L  F O U N D A T I O N
The posters depict an Indian looking background showing the beauty and innocence of the victims. The comments in the dialogue box are inspired by a few real rape victims' stories. They are pleading and describing the event to the society as well as the rapists.
The message is also written in Hindi (widely used language across India) to ensure it is understood by the masses; the idea being to localise where necessary for maximum impact. These posters are inspired by Shepard Fairey's work. Like his work, I wanted to have limited colour palette, strong graphics and typography.